Monthly Industry Roundup: February 2019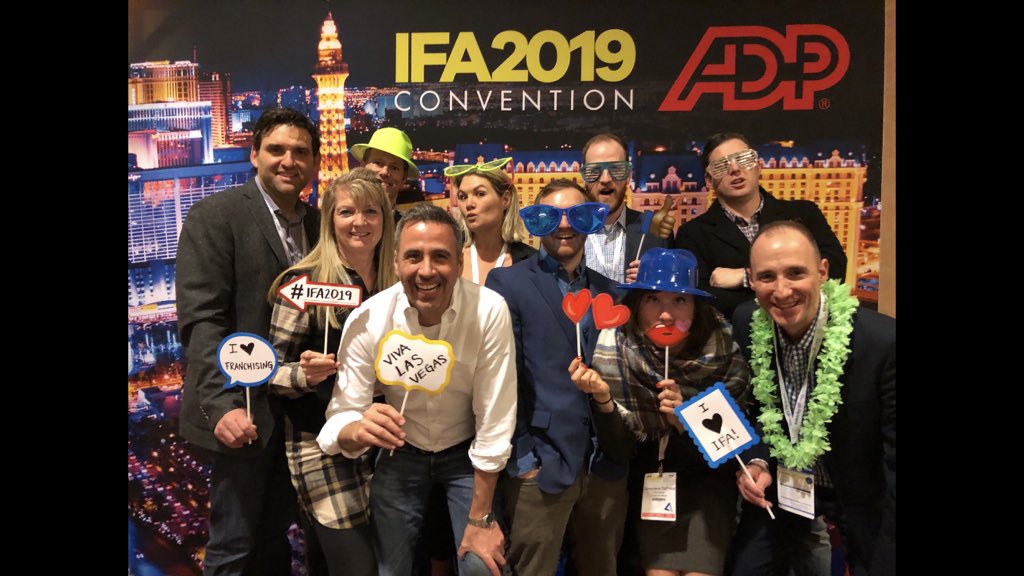 February was a huge month for Location3 with team members attending multiple major conferences throughout the country. We sent a small army to Las Vegas for the granddaddy of them all, IFA2019 Convention, where we had the opportunity to learn from the best and brightest in the franchising world.
In addition to IFA2019, our local experts also were honing their craft at a couple of advanced local marketing conferences. Local specialist Brett Dugan attended LocalU Advanced in Santa Monica, Calif., where he was able to connect and learn from some of the top local search marketing experts in the industry.
Director of Owned and Earned Matt Lacuesta made his way to Dana Point, Calif., for the LSA19 Conference, a gathering  of many of the same local marketing gurus. Lacuesta presented on Day 1 of the conference, giving attendees insight into "Driving Engagement Directly to the SERP".
WHAT'S HAPPENING IN FRANCHISE DIGITAL MARKETING?
Podcast: 2019 Trends in Franchise Digital Marketing
Jack Monson's Social Geek Radio podcast recently welcomed Location3 CEO Alex Porter for a discussion on digital marketing trends in franchising. Here's an excerpt of the discussion.
—
Monson: How do you see voice search affecting the franchising industry in 2019?
Porter: Here's the thing with voice search. It's certainly happening. I use it all the time. My kids use it exclusively. My parents use it exclusively. But the problem is right now, there's no real way to measure it. There's very limited information on how much traffic to websites or search results is coming from voice. So we're still flying a little blind. You can do some workarounds, but we're definitely putting the cart before the horse in many ways.
So what we do is best practices, right? Let's build our websites and informational queries and content on the site to be more voice-friendly. So it's more concise information, answering questions, and those types of strategies.
WHAT'S HAPPENING IN PAID MEDIA?

Search and social are two of the most important tactics in marketing, but it's when they are combined that their true potential can be realized.
Search
Consumers use search to find information, ask questions, and solve problems. Search facilitates a connection between the consumer who has the problem and the brand that offers a solution.
For example, a consumer may search for "burgundy sweater womens". A brand that offers women's burgundy sweaters can purchase the keywords in the search query as a way to advertise their specific solution. In this example, the consumer finds value in the brand's burgundy sweater offering, and the brand finds value in the consumer's seeming intent to purchase — a win-win that makes search an important foundational tactic.
Social
Consumers have traditionally used social channels to share content and information. Demographics, interests, behavior, and more – social media gives marketers a wealth of consumer information. This allows marketers to target social media users with highly tailored ads. Unlike search, however, consumers often use social channels for entertainment, which isn't always a high-intent environment.
According to Statista, there will be 2.7 billion social media users worldwide in 2019. The ability to connect with that many consumers, combined with the targeting capabilities makes social a high-potential tactic.
Here's further insight, including how to start integrating the tactics today for maximum impact.
WHAT'S HAPPENING IN LOCAL LISTINGS MANAGEMENT?

6 Things You Need to Know About Google's Change for SABs
Google announced in January an improved sign-up process for service-area businesses in Google My Business. The change has led to some confusion among local search professionals. Joy Hawkins of Search Engine Land took it upon herself to clarify some of the misunderstanding. Here are a few things to note if you're still confused.
You now have the option to clear your address. By clearing your address, you are turning your listing into a service area business listing, which removes address-specific functions like a directions icon and a maps pin, among others.
Don't try to add an address if it's already been cleared. Many addresses were already cleared upon the initial rollout. Adding your address will require reverification of your initial address.
Google knows where you are. Even if your address is cleared and not visible, Google is aware of your official business location.
For the rest of the tips, read the entire post at Search Engine Land.
Subscribe to our monthly email newsletter.