Monthly Industry Roundup: June 2016
Location3 News: Q2 has come to a close, and we're ready to start the second half with a bang. In June, we took in Digital Summit Denver, where we heard some of the best in the business share their knowledge and expertise. And as a conference rookie, I took in some observations from the event.
Founder Andrew Beckman published his insight via Search Engine Journal on how consumer packaged goods can overcome the brick-and-mortar bias of Google SERPs.
And our biweekly podcast, Digital Shoptalk, welcomed TubeMogul's Steve Hunt as a guest host, where he discussed the evolution of video and how it's currently being used by some of the world's biggest brands.
WHAT'S HAPPENING IN SEARCH?
Device Bids Changing in AdWords 
As a move away (back?) from enhanced campaigns back in 2013, Google has revealed that there will be significant changes coming to how bid adjustments will be applied. In the near future, advertisers will be able to set a base bid for their most important device, and apply bid modifiers to the others. Tablet living on its own will be a throwback to the days before EC, but the move should be pretty seamless within the UI, and advertisers who know the performance profiles of their device types will have more freedom to throttle the bad and prop up the good. With this change, it certainly caters to the managers who can handle complex device-specific campaign setups, but it is smart of Google because it also provides simplicity for newbie advertisers.
Customer Match Introduced for Shopping Campaigns
The evolution of remarketing for Shopping gained a bunch of steam last month with Google's announcement of customer match lists being compatible starting later this summer. Customer match allows you to upload a list of email addresses which can be matched to users on devices where they are signed in. This is valuable for Shopping specifically, because advertisers can target their most valuable customers with unique bidding strategies or dedicated campaigns.
Apple to Add Paid Search Model in iOS App Store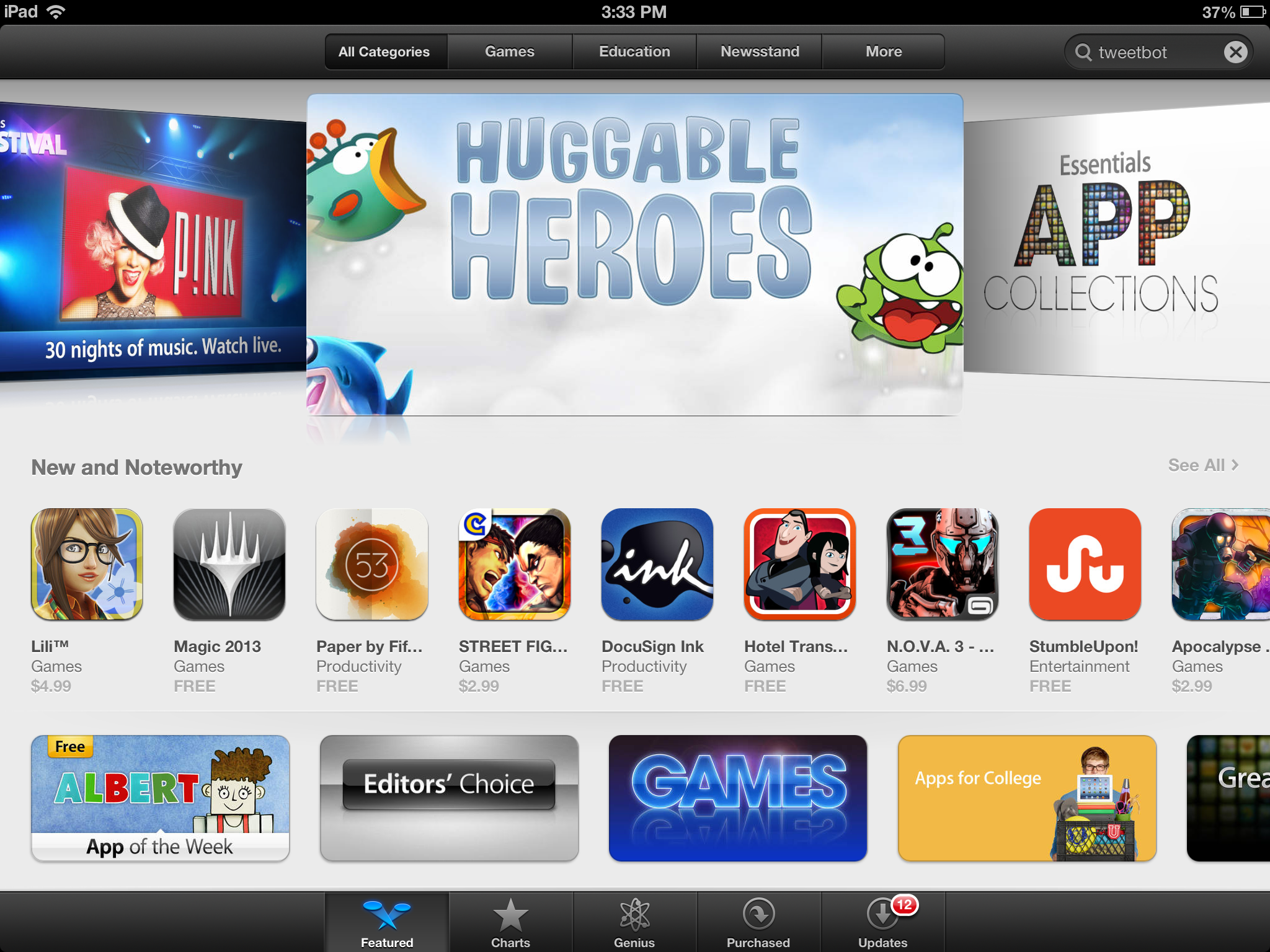 During the WWDC, Apple unveiled its plans to include a SEM program within the App Store to fuel app discovery. With the understanding that developers have an inherent problem getting their apps out to the masses, Apple seems to be seizing the opportunity by adding a paid model to their OS framework. This move is significant because it could open the door to other paid search advertisements within Apple's products (Spotlight being a key area of interest).
WHAT'S HAPPENING IN DISPLAY?
GDN Changes Will Allow Bid Adjustments Based on Device
Google has been making some changes to the GDN over the last couple of months in an effort to changing consumer landscape and the increase in mobile usage. Advertisers will be able to make bid adjustments based on device, even breaking out tablet and desktop. They have increased the character limit for text ads. They are now offering responsive ad formats that will adapt to the ad placement and device, not requiring a large number of ad sizes to meet the diversity found across mobile, desktop, and native executions. They have also increased the reach of their network by allowing advertisers to purchase cross-exchange inventory. Previously only inventory on GDN was available, now Adwords users will have access to inventory on other major exchanges.
WHAT'S HAPPENING IN VIDEO?
Video Partners Suggest Vertical Video for More Screen Coverage
Continuing on the mobile focus, mobile video partners are recommending advertisers start developing video specifically for mobile and in a vertical format. With the vertical format the ad takes up 100% of the screen versus 25% allowing for a stronger impact on the viewer and truly providing a mobile-first experience.
WHAT'S HAPPENING IN LOCAL?
Google to Introduce Ads into the Local Pack
Last month, at the SMX Advanced Local Workshop, Google confirmed that ads are coming to the Local Pack. The timing and precise appearance/placement are to be determined as Google noted they were still testing. This means that the local pack organic real estate just got tighter if they continue with the 3-pack. While the user experience may erode, Google's ad revenues will grow, which is really the ultimate goal here.
Google to Introduce Promoted Pin Ads into Google Maps
The new Promoted Pins ads in Google Maps nudge people into visiting businesses, like restaurants or gas stations, that appear along their route. Maps has more than 1 billion monthly users and Morgan Stanley analysts say that even if Google slowly ramps up its Maps ad load – increasing it by 50% in two years – it could hit $1.5 billion in incremental revenue in 2017.
Google Maps Favored by Nearly 70 Percent of iPhone Users
According to a recent survey, Google Maps is the favorite mapping app for nearly 70 percent of respondents, and Apple Maps gets the nod from only 13 percent of iPhone users. This is in stark contrast to when Apple CEO Tim Cook said that Apple Maps were being used 3.5x more than "the next leading mapping app" (Google Maps) on the iPhone, just one year ago. There's a difference between expressed opinions and behavior, and the explanation could be a mix of these variables.
WHAT'S HAPPENING IN ANALYTICS?
Connect Directly to Google Sheets in Tableau 10
Tableau is constantly pushing data innovation to new standards in the Business Intelligence space.  The newest beta version of Tableau 10 is no exception.  I have been extremely impressed by all the new coming features announced on Tableau product release page (https://www.tableau.com/coming-soon).
One particular feature that I am most excited about is the ability to connect to Google Sheets directly.
Why? You may ask. The answer is simple: collaboration.
Imagine all the real-time data editing and collaboration among all your colleagues on Google Sheets that can now be shared and presented through beautiful and powerful Tableau visualization. Your colleagues now can ask their own questions of the data on the fly and take collaboration to a completely new level.
WHAT'S HAPPENING IN SEO?
Authorship is Dead
There were several takeaways from SMX Advanced, and one of the most interesting was Google's Gary Illyes definitive statement regarding authorship. Once a Google recommendation, including authorship on your pages is now not a factor for Google. "We fixed that problem," Illyes said.
Google Rolls Out Keyword Data Feature
Google has added a feature to Search Console that allows site owners to better compare keyword data. Within the Search Analytics section of Search Console, there is now a drop down option that reads, "Compare queries". The new feature allows site owners to compare keyword data on a day-to-day basis or for a specified time range. Below is the path.
Open Search Console>Search Analytics>Queries>Compare queries
Image credits:
Subscribe to our monthly email newsletter.