Industry Roundup: December 2021
Whitespark Releases 2021 Local Search Ranking Factors Report
Whitespark recently released its annual Local Search Ranking Factors survey results. When it comes to Local SEO, these yearly results serve as a guidepost for understanding how best to optimize and impact local rankings on Google. Whitespark surveys the top experts in local search, drawing on over a decade of research and analysis of local search trends. Find the full report here. 
Think with Google: Year in Search 2021
Think with Google released its Year in Search report, providing insights into society's changing priorities, cultural interests, and habits. Here are a few of the trends marketers should consider: 
There is a push to get back some of what we lost through the pandemic – indoor attractions and dining, in-person events, especially weddings, sporting events, and movies are all seeing a surge in searches.

 

Virtual events and social experiences never went away. And people are still seeking outdoor experiences, from dining to activities. 

 

Self-improvement is top of mind for searchers – people are interested in skill building and learning.

 

Home improvement is also a continuing trend as hybrid and remote work has become the norm.

 
Facebook's New Era of Hybrid Shopping
Facebook IQ's latest report dives into what it calls 'the new era of hybrid shopping,' and how retail is being reimagined to adapt to the more interconnected experience that consumers demand. "Omnichannel is no longer just about having many different channels; it's really about having an interconnected experience across channels," says Methit Mukdasiri, Head of Industry for Retail in Thailand at Meta. The report is a must-read for social marketers – providing insights into how to connect digital and in-store experiences for the new omnichannel marketing model. Read it here. 
Apple's Latest Maps Updates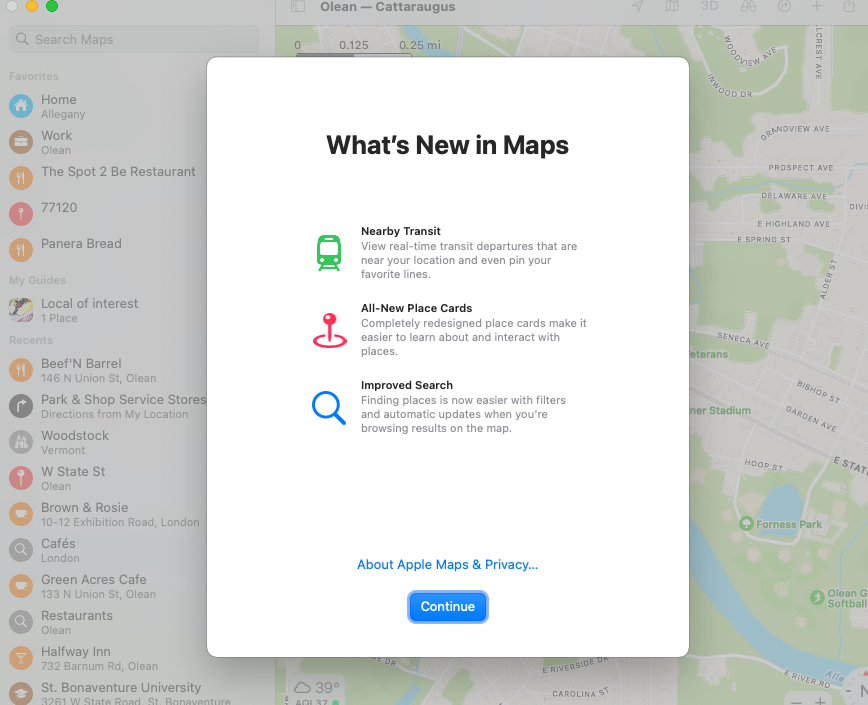 Apple Maps is connecting consumers to local businesses like never before. And, as Mike Blumenthal writes for Near Media, the Maps updates point to a long-term trend of improving business discovery and transactions and eventually incorporating Augmented Reality (AR). Blumenthal's two-part analysis  provides insights into what's new, most notably search features that demonstrate the push for local business discovery.  
Read Part 1 here. |  Read Part 2 here. 
The Real Data on Link Building
Part of building up a brand's digital presence is establishing credibility. Acquiring external links to your page increases your digital clout and the perceived trustworthiness of your URLs. But in practice, link building is challenging and can feel like a racket. Location3 SEO Strategist, Will Robinson, provides insights into the traditional approach to link-building and why building authentic business relationships is best practice. Data from our recent link-building efforts are included. Read the article here.
Digital Shoptalk: Meet Founder and Chairman, Andrew Beckman
In this month's episode of Digital Shoptalk, Location3 founder and chairman, Andrew Beckman, drops by the Denver office for an "in-studio" conversation with host, Josh Allen. Andrew dives into the challenges faced by franchises in the digital space and provides insights into resolving those challenges with digital strategy. Listen to the episode here. 
Ace Hardware's Local Marketing Success Story
Ace Hardware grew omnichannel revenues with Location3's Paid Search strategy. By leveraging Google's Local Inventory Ads, we have seen an increase in store visits and Omnichannel ROAS across retail locations.  
2022 Industry Predictions
Location3's marketing and franchising experts weigh in on trends to watch in the new year. Our annual predictions video is a company tradition, and this year we featured input from the next generation of marketers! Watch the video here. 
Subscribe to our monthly email newsletter.