Social User Trends Your Business Should Know
Co-authored by Elle Dean
In the age of accessible technology, it is no surprise that social media is a dominant influence and active part of people's every day. With 3.96 billion social media users, it is a rare occasion to come across someone who does not use any sort of social media platform (Oberlo). Let's take a deeper look at some of the most popular platforms and the audiences that use them.
1. Facebook Takes the Lead
Even with the boom of TikTok dances and challenges in 2021, Facebook still leads as the most widely used social media platform.
This is largely due to the wide usage of Facebook across age ranges. In other words, it is not just social media for the young or old, but for both. While TikTok, on the other hand, is most popular in the age range of 12-34 and not very successful in the older age ranges. Even though Facebook is the leader for users, it is just starting to see a decline in young users. Instead, the younger generations are turning to platforms like Instagram, Snapchat, and TikTok. The opposite is the case for the older generations; they continue to see an uptick in usage for platforms like Facebook and LinkedIn. Facebook also sees an almost equal split of male and female users, with a slightly higher percentage of women at 54% (Khoros).
2. YouTube is the Runner Up
There is an ongoing debate whether YouTube qualifies as a "social media channel." With the rise in curated video content, many are beginning to count YouTube as a social media platform. It has all the qualities of the other platforms: consumers are engaging with content and creators, and contributing opinions and ideas through comments. The information a consumer can engage with on YouTube is expansive. Users could spend hours watching funny animal fails, makeup tutorials, and utilitarian tutorials like how to change your car tire. Due to this vastness in content, it draws an equal split at exactly 50/50 for male and female users.
3. Instagram Comes in at Third
It probably does not come as a surprise that Instagram is a close third place for most users. It falls under the same parent company as Facebook (now called Meta) and has over 500 million active daily users. Similar to Facebook, it has a fairly equal split of users that are male and female. Unlike Facebook, Instagram has a larger percentage of users under 50 (Khoros). This is a big factor in the increased presence of influencers on the platform. An influencer, or "person with the ability to influence potential buyers of a product or service by promoting or recommending the items on social media," shares very visual pictures to promote a brand's product or service. Younger users are more likely to strive for the "trending image." This makes Instagram the best platform for the younger influencers to create a following.  And if you're doubting the sway of influencers – can you believe that 49% consumers rely on influencer recommendations for purchase decisions (Oberlo)?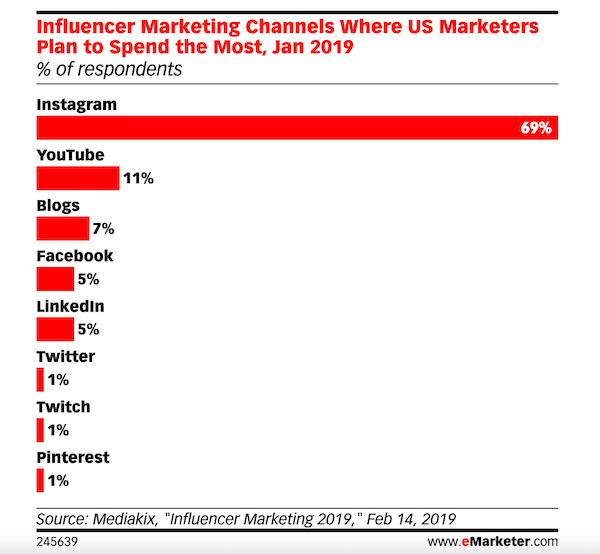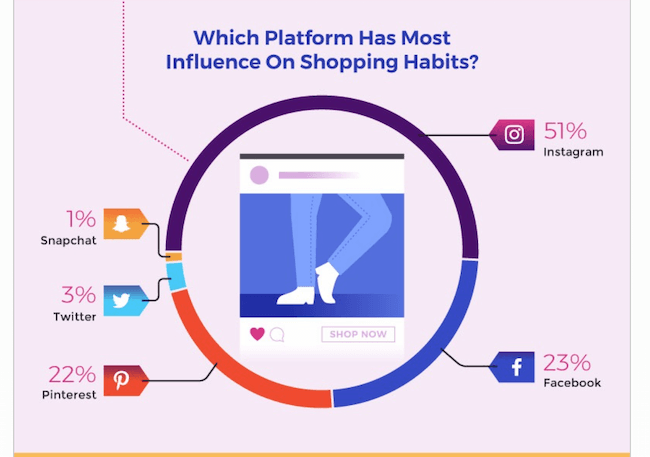 As we begin to get further down the list of social media platforms, there starts to be larger variance in the type of users. For example, women make up 70% of users on Pinterest and men at just 30% (Khoros). Most likely, this does not come as a surprise, as the usage of Pinterest largely revolves around cooking, fashion, make-up, and do-it-yourself projects: all categories that are more popular among women. Pinterest has the highest percentage of women users, while men take the lead of usage on LinkedIn. This disparity in users is the leading cause of why they do not surpass Facebook, YouTube, and Instagram; there are more niche audiences that engage on those channels.
Looking Forward
Looking ahead in 2022, there are changes to come for how consumers continue to use social media. For starters, the way consumers relied on social media to connect with their community will remain at the forefront even once the world has reached the endemic. With this sense of community, society has also turned its focus on inclusivity. Consumers will be keeping a keen eye on brands that are reflecting this. When it comes to the technology and content aspects of social media, younger generations will be the first ones to adapt to the new trends. Examples of this include utilizing augmented reality (AR) more often to either explore local businesses or to see what products look like in their own home. Another form of rising content is video (over text or static image content). Platforms like TikTok are on the rise, especially now that they have rolled out more tailored ads and business profiles. eMarketer predicts that TikTok will reach over 755 million users in 2022 (TechCrunch). TikTok is not alone in this though; all other platforms have introduced some sort of video content focused strategy (like Reels on Instagram, Stories on LinkedIn, etc). Having high quality video content will be key in 2022, especially if the goal is to reach Generation Z to Millennial consumers.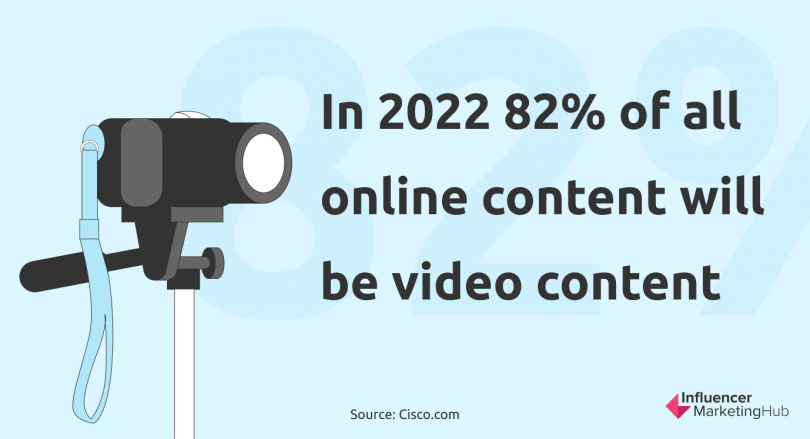 Social Media Marketing Takeaways
So, what does this mean for a company's social media marketing strategy? It starts with understanding the audience you are trying to reach. This helps narrow down the best social media platforms where your brand should be serving ads. If your product is geared for the older generation, Facebook and LinkedIn would be the best platforms to start with. If you are trying to reach women, platforms like Pinterest and Instagram would be the best option. Far too often, brands think they need to be active on every single social media channel. The fault in this is, some platforms are much more valuable to your specific business, making it much more worthwhile to place the extra content and engagement (or even ad dollars) where your target audience is most present. It is also important to tailor your content depending on the channel you are on. Instagram is all about being visual, whereas Twitter is more about prompting your consumer to engage in a topic with a thoughtful question, opinion, or announcement.
Sources:
https://khoros.com/resources/social-media-demographics-guide
https://www.oberlo.com/blog/social-media-marketing-statistics
https://influencermarketinghub.com/social-media-trends/
https://www.wordstream.com/blog/ws/2022/01/11/most-popular-social-media-platforms
https://techcrunch.com/2021/12/20/tiktok-to-rank-as-the-third-largest-social-network-2022-forecast-notes/
Subscribe to our monthly email newsletter.