Digital Recap: Multiple New Announcements from Google

Photo by Kai Wenzel on Unsplash
Google Swirl Ad Formats Now Open To All Marketers
Google's latest new ad format, Google Swirl, was recently made available to all advertisers currently using Display & Video 360 ad platforms. The immersive ad experience enhances a user's virtual shopping experience by rendering 3D visual assets and 360-degree views of products. Originally launched as a beta last year, Google Swirl has seen an increase in adoption by many global brands.
Read Laurie Sullivan's piece on MediaPost for additional information about the format and some recent success stories among brands leveraging Google Swirl.
New Google Analytics Tools Allow for Enhanced Audience Targeting
Google announced another major step forward in audience targeting driven by machine learning, with their recent introduction of two new predictive metrics to App + Web properties: Purchase Probability and Churn Probability.
"Analytics will now suggest new predictive audiences that you can create in the Audience Builder. For example, using Purchase Probability, we will suggest the audience "Likely 7-day purchasers" which includes users who are most likely to purchase in the next seven days. Or using Churn Probability, we will suggest the audience "Likely 7-day churning users" which includes active users who are not likely to visit your site or app in the next seven days."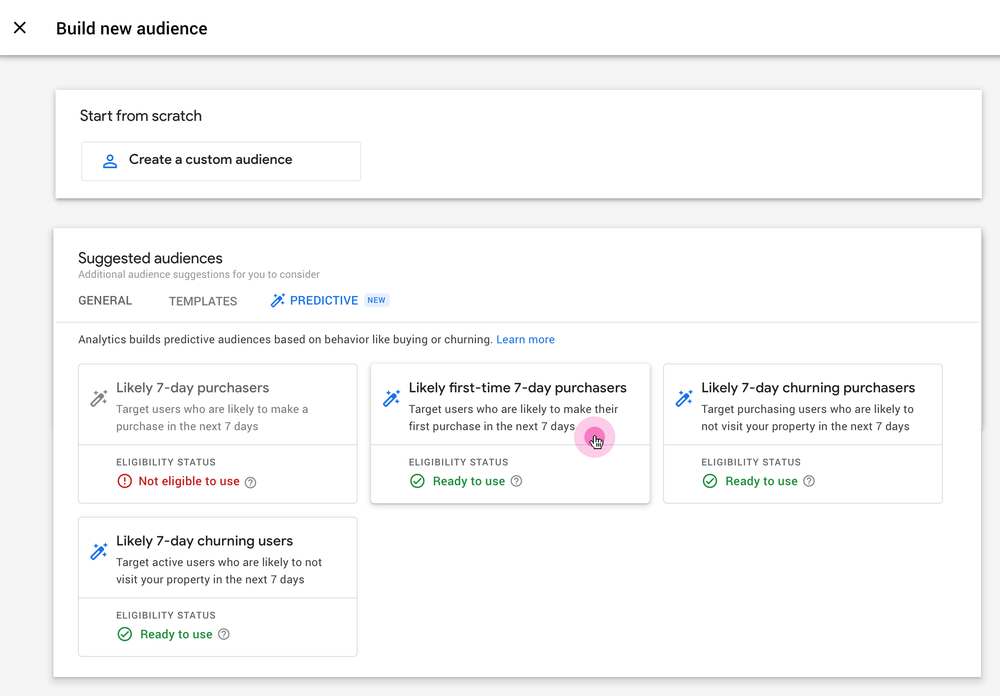 Google Adds Image Extensions for Search, New Smart Shopping Features
In another series of announcements on Wednesday of this week, Google rolled out even more updates and features aimed at improving the user experience across Search, Display, YouTube and Gmail. 
For Search, the ability to add image extensions to ads is only currently available in beta, but allows participating brands the ability to upload their own images or incorporate visual content from their website when building search ads.
Responsive display ads have also gotten an upgrade, with increased access to new creative layouts and assets like auto-generated video ads.
Google continues to advance efforts around machine learning and AI, and shows no signs of slowing down. For additional information and details on other recent updates, visit this recap from MediaPost.
Location3 Adds to Growing Sales & Engineering Teams
We've been fortunate to recently add two great new additions to our Location3 team! Julie Whitney joins as our newest Business Development Manager, and Henry Dittmer joins as our Director of Engineering.
Read on to learn more about their experience and their respective new roles at Location3!
Subscribe to our monthly email newsletter.